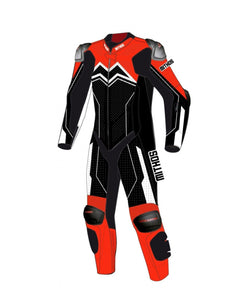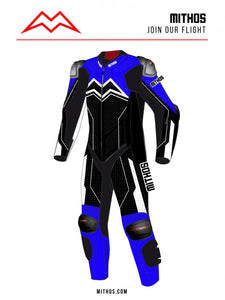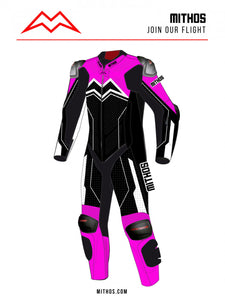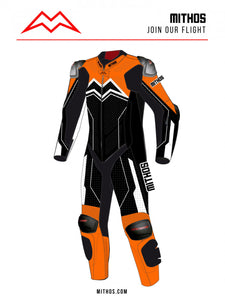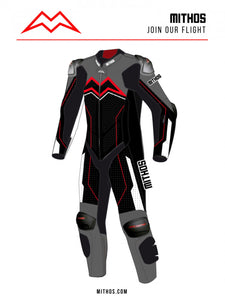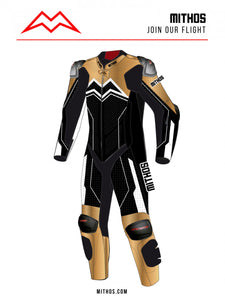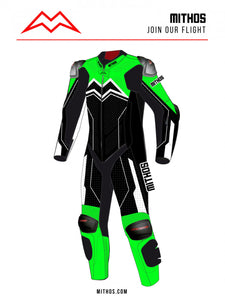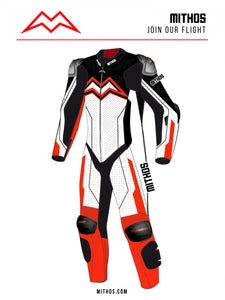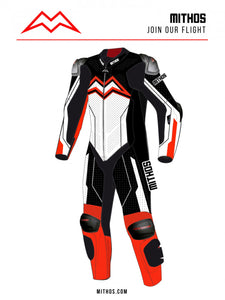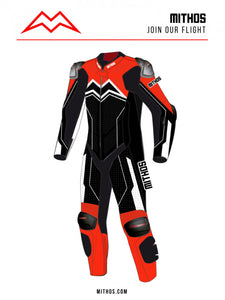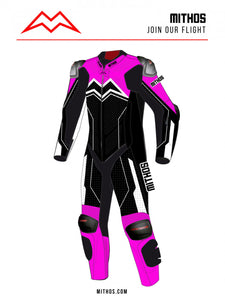 Mithos' custom leather suits were developed for use on the racetrack. However, they are no longer used only by professional racers, for example in MotoGP, but are increasingly used by non-professional motorcyclists on the road. Nevertheless, the safety of every custom-made suit meets the highest standards. Thanks to the best manufacturing and first-class leather, the Mithos suits offer optimal protection, especially in the event of a fall with the motorbike.
The following factors protect you in every situation when riding a motorbike - so that you always feel safe:

Leather quality
We use either cowhide or kangaroo leather, both of the highest quality, depending on your preference.
Processing
The individual leather parts of our Mithos leather suits are at least double-stitched. In addition, the leather is applied twice in critical places. The custom-made fit ensures that the SAStec protectors, which are fitted inside the suit, always stay in the right place and provide the best protection for knees, elbows, shoulders, hips and back.

Protectors
Our protectors all comply with EN 1621-1 (or EN 1621-2 for back protectors). All Mithos leather suits come with SAStec protectors as standard. However, you can upgrade to Paramount protectors when ordering. In our shop you will find more information about the protectors and their features.

Slider
All our tailor-made suits come with sliders to provide you with the best possible protection even in sloping positions. These can be customised in terms of colour, depending on the design of the suit.
Custom fit
Whether you choose a custom design or a Mithos design, every suit is custom made to your measurements. This allows us to guarantee the best possible fit and thus the best possible safety when riding your motorbike, whether on the racetrack or on the road.
Individual design - if you want it
Riding a motorbike is a passion - so of course you want your own personality to shine through on your station wagon. At Mithos you can have your Kombi designed to your individual wishes in addition to the individual fit. Alternatively, you can choose one of our ready-made Mithos designs, which will always make you look stylish. The different colour options of the leather suits give you the possibility to wear a custom leather suit that matches your motorbike, despite the prefabricated design.
Optional airbag
Our suits are available in two different versions: with or without airbag. The Mithos leather suit RCP15 is delivered without airbag, with this suit model no airbag can be integrated afterwards. The model RCP18 has a preparation for airbag integration (techAIR). The airbag can of course also be directly applied as an option.