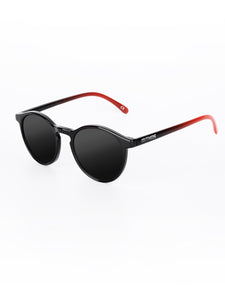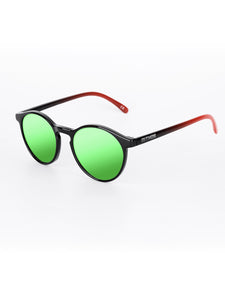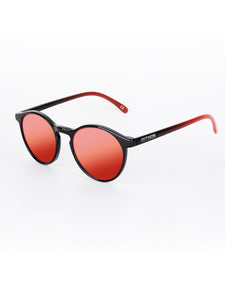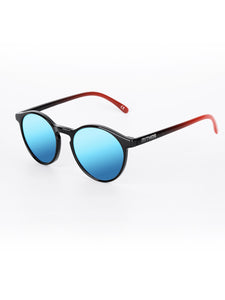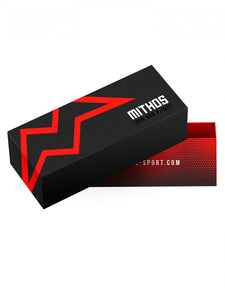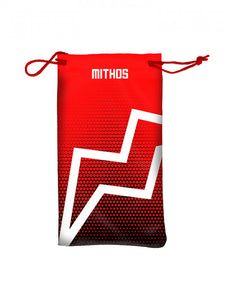 Mithos polarized lenses are made with highly flexible German Cellulose Triacetate for effective UV400 protection. Our high-quality polycarbonate frames fit perfectly and are extremely tough and hard-wearing.
The Regular sunglasses offering a new design with a laser-engraved logo and no metal parts. A timeless, highly versatile and sporty model, perfect for daily life.
+C29
UV400 PROTECTION
Category 3 approved lenses give total protection from UV rays.
POLARIZED LENS
Anti-reflection technology reduces glare and eye strain, for sharp vision and great contrast.
TAC
German cellulose triacetate (CTA), is a flexible material, which is resistant to extreme temperatures.
ANTI-SCRATCH TREATMENT
The lenses have a tough, rigid laminated surface that gives added protection from scratches.
PROTECTION FROM KNOCKS
Flexible, tough frames protect from knocks, for extra safety and less risk of breakage.
ULTRALIGHT
Mithos Frames are exceptionally light and flexible, for an excellent, comfortable fit.
Unisex sunglasses model
Dimensions: Front Frame 14cm x Height 4,5cm x Arms 14,5cm
Includes case and microfibre pouch