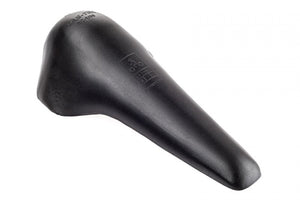 The SAStec SC1/06 Velcro knee protector is a 3D protector made of viscoelastic soft foam with excellent impact absorption values (residual force under 12 kN (standard, level 2: 20 kN)). We recommend using this protector in the knee and elbow area in high-quality textile and leather clothing - the protector is also suitable for all Mithos custom leather suits. The high-end technology ensures even more safety when riding a motorbike.
Article:: SC-1/06
Weight:: ca. 120 g / Stück
Dimensions (L/W/H): ca. 360/250/14 mm
Protection level: 2 (durchschnittliche Restkraft unter 20 kN)

Symmetrically designed for double-sided use
Features:
The SAStec SC1/06/ Velcro knee/elbow protectors undercut the prescribed standard EN 1621-1:2012, level 2 by approximately 40 percent. The protectors are not destroyed by the impact, so they can still be used. In addition, the protectors are lightweight and washable, making them durable and comfortable to wear. For maximum safety and comfort when riding with a Mithos mass leather suit.