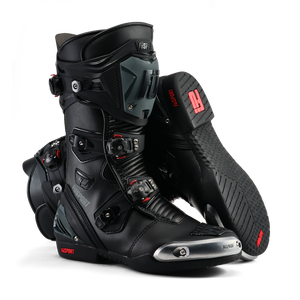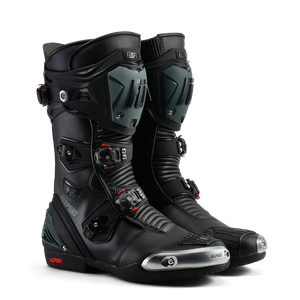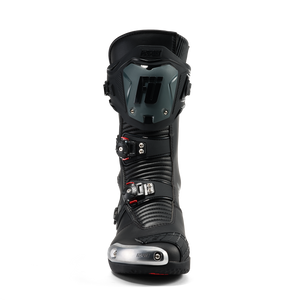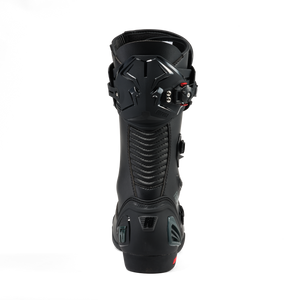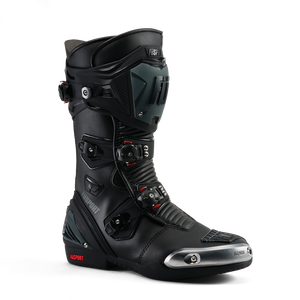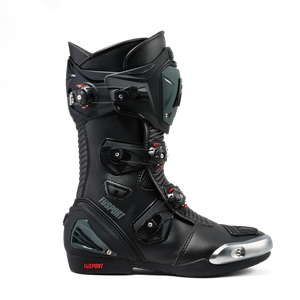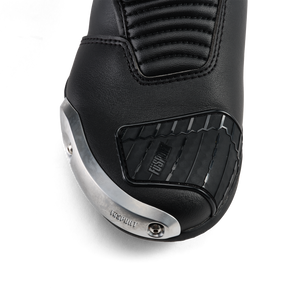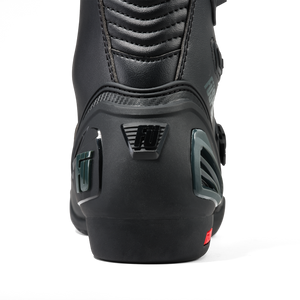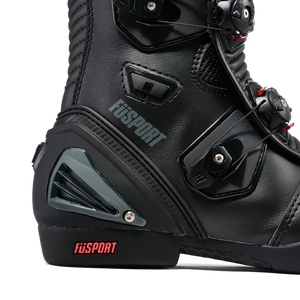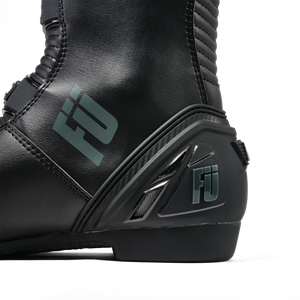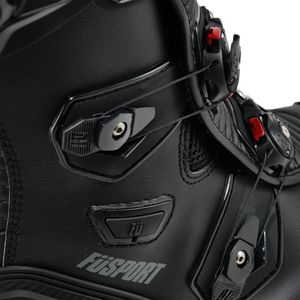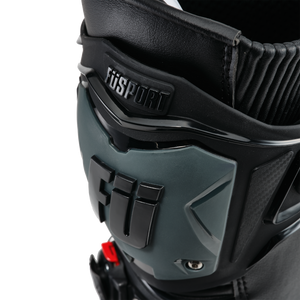 FÜSPORT XR1 RACING BOOT: The brand new motorcycle boot is now finally available at Mithos Sport. As a top of the range model and CE approved part of your motorcycle safety equipment, the Racing Boot is even used in the Motorcycle World Championship.
With the motorcycle boot XR1 you are not only as a motorcycle racer, but also as a hobby rider at trackdays, fun races or even on the road perfectly protected. Every rider benefits from the expertise and development at the highest level of safety that Füsport has achieved in recent years.
The new F.I.A.S. (Füsport Internal Articulation System) also allows a comfortable, comfortable feeling without compromising safety. The movable ankle protector has been developed over 4 years and extensively tested by world championship riders.
The XR1 convinces with ratchet closures at three points that tighten the shoe at the calf, ankle and forefoot. Combined with the F.I.A.S., the motorcycle boot becomes one of the safest currently available on the market of motorcycle safety equipment.
In addition, all removable parts of the XR1 are replaceable to extend the life of the boot.
Sizes: 39 EU - 48 EU

More Details about the Füsport XR1 Racing Boot:
CE Certified
F.I.A.S articulation system
Tri Compound Racing sole resistant to water, oil & petrol
4 colourways to choose from
Ratcheting closure/tensioning system
Hard wearing PU Microfibre construction
TPU heel protection
TPU shin protection
Replaceable toe sliders (sold separately)
Replaceable closure system (sold separately)
Interchangeable shin and heel TPU so you can customise your colourway (sold separately)