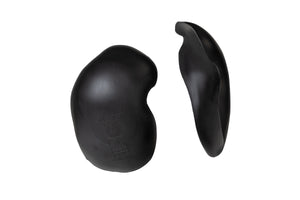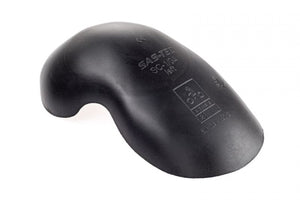 The SAStec SC-1/04 shoulder 3D protector has excellent impact absorption values thanks to the viscoelastic soft foam (residual force under 12 kN (standard, level 2: 20 kN)). The asymmetric shoulder shape protects the shoulder blade and the collarbone attachment when the protector is fitted in your Mithos mass leather suit, for example.
The protector is suitable for use in the shoulder area of leather clothing.


Article
: SC-1/04
Weight:
approx. 98 g / piece
Dimensions (L/W/H)
: approx. 300/200/13 mm
Protection level:
2 (average residual force under 20 kN)
Features:
The SAStec SC-1/04 shoulder protectors undercut the prescribed standard EN 1621-1:2012, level 2 by approx. 40 percent. In addition, the protectors are not destroyed by the impact, so they can continue to be used even if there has been a fall with the motorbike. The protectors are lightweight and therefore comfortable to wear in a leather suit. They are also washable (remove, separate hand wash / water absorption less than one percent).